"Morningstar"
11 yr old (YOB 2008), 16.2 hh, bay Hanoverian gelding (Escudo I x Graf Top)
Looking for an Adult jumper packer? Eton was imported from Germany where he was competing in the 1.15m-1.20m jumpers. After importation, he showed in the 3' hunters in 2016, foxhunted two seasons, and competed in the 1.0-1.10m jumpers in 2017-2018, with plans to move up as his current rider's ability increases. He is VERY competitive in the ring with a keen desire to win, absolutely loves to jump, is scopey and brave, has lovely technique, and is highly rideable for an experienced, confident rider. Great conformation and very attractive, in addition to being lovely to have in the barn, and he gets along well with other horses. Scope for the Grand Prixs, but easy enough for a Ch/AA or Jr-A/O rider.
2018 Highlights:
Champion in the Low Adult Jumpers at Loudoun Benefit

Series Champion for the Ch/Adult class at Twilight Jumpers with a win at the July and July shows.
Price: $75,000 sale; $25,000/year lease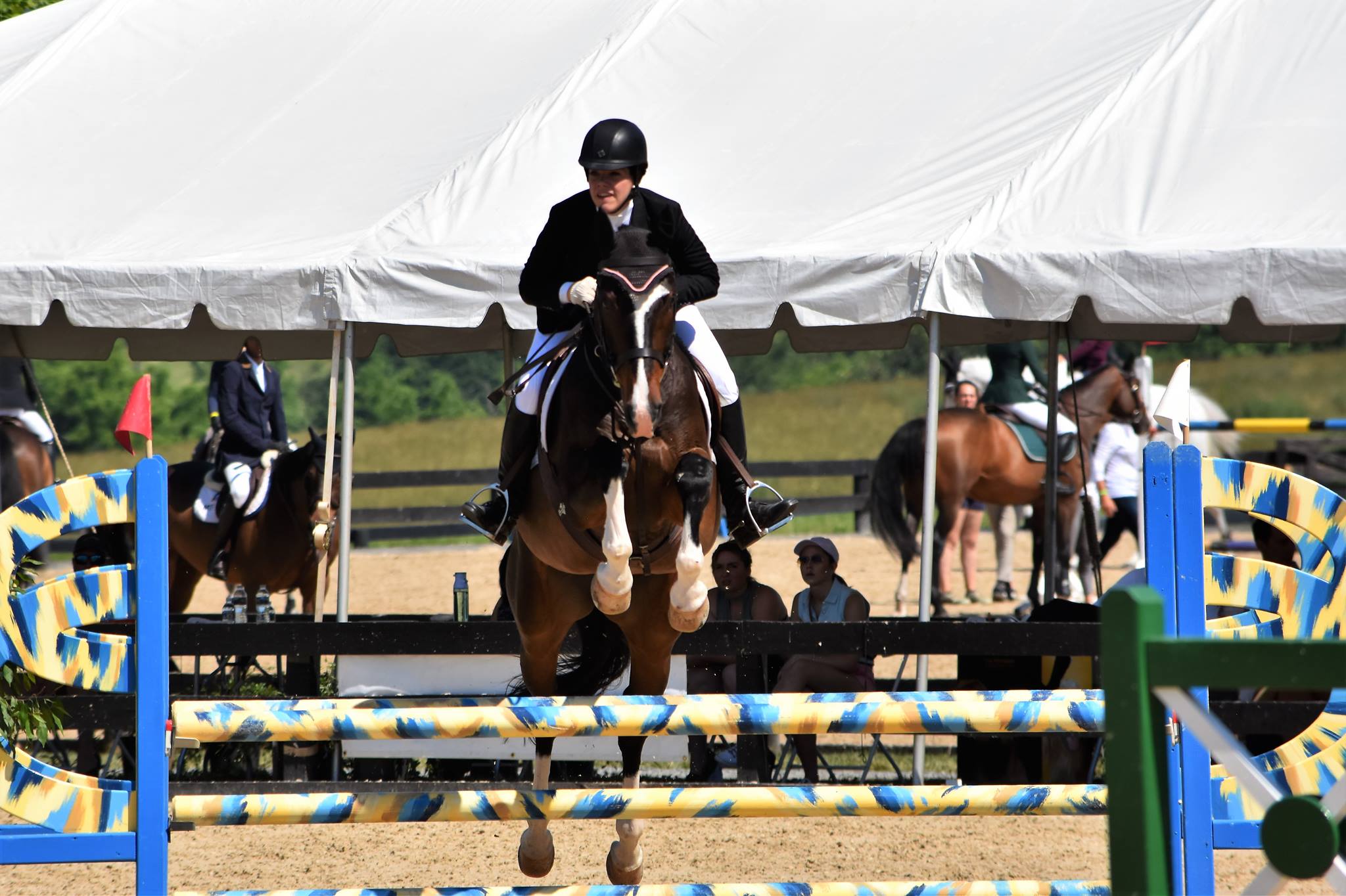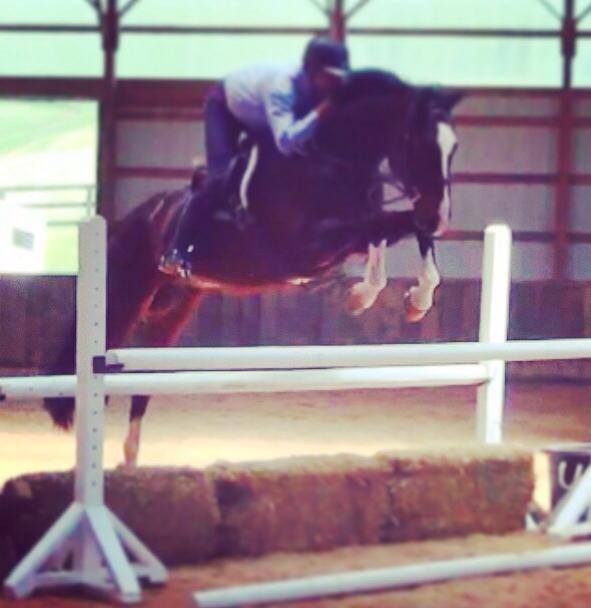 "SUPERSTAR"
8 yr old (YOB 2011), 16.1 hh, grey TB gelding (Here's Zealous x Merril-Forest Camp)
Hero (reg. "Hereosaurus Rex") is a talented hunter prospect for the regular and TB hunter divisions, or continue his fox hunting career. He is completely amateur proof! He has lovely form over fences, auto lead changes, is a lovely hunter mover, and also brave! He likes to go slow in the ring, but can pick up the pace when asked to do so. He is more forward in the hunt field. Goes side-saddle, and has x-c schooled. He is currently jumping courses to 3' at home, and showing at 2'6". He hunted eleven times in the 2017-2018 season (1x first field & 10x in second field) with Piedmont Fox Hounds and Middleburg Hunt. For the 2018-2019 season he was going in the first field with Piedmont in the Tuesday & Saturday country, and first field with Snickersville Hounds. He goes in a rubber snaffle for everything, excellent manners, not spooky, very good at getting gates. No vices, sound, and clean legs except for an old, cold splint on his hind leg. His flat work is VERY good, very flexible and accepts contact. He is easy enough to be finished by a junior or amateur with a trainer. He is the same in the ring whether ridden every day or every 10 days.
Sale Price: $13,500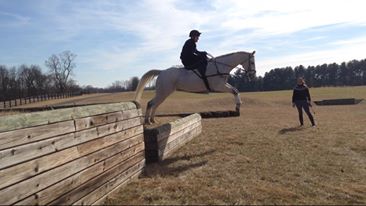 The below videos were taken after 10 days without being ridden due to all of the rain and our ring being under water.
"starstrucK"
7 yr old (YOB 2012), 16.2 hh, bay TB gelding (Perfect Soul x Approver-With Approval)
Sully (reg. "Soul Approval") is a talented prospect for field and show hunters. He has lovely form over fences, super scope, lead changes, is a very good mover, and has even done some BN/N-level XC schooling -- he is VERY brave! Very quiet and slow - he just lopes everywhere. He jumps what you point him at, in great form. He is currently jumping courses to 3'-3'3" in the ring, and showing at 2'6" He hunted over twenty times in the 2017-2018 season with the Piedmont Fox Hounds and Middleburg Hunt, once in the first field and the rest in the hilltoppers/second field, and hunted with Piedmont in 2018-2019 approximately 12 times (due to the weather). Even in his first season, he was consistently used as one of our guest horses for riders new to hunting -- he is that easy! He will trot or canter the biggest fences, never pulls, stops and slows down himself to maintain an even pace with the horse in front of him, is happy to lead the group or be towards the back, and stands at checks.
He raced very briefly (and unsuccessfully) on the flat track, and then was put into steeplechase training, but bowed his RF tendon (mid) fall 2016 and his trainer decided not to try to race him (I think his major case of "the slows" also had something to do with it). Based upon his tendon ultrasounds, he is cleared for everything except upper level eventing. Sully is easy enough to be finished by a junior or amateur. He is a mild cribber when he eats his grain or gets a treat. Gets along with everyone, is bottom of the pecking order, and goes out in a mixed herd.
Price: $16,500